The Pee Dee Regional Incident Management Team (PDIMT) is an "all hazards" incident management team primarily serving Florence, Marion, Lee, Chesterfield, Dillon, Horry, Georgetown, Williamsburg, Darlington, Clarendon and Marlboro, but may be deployed to any incident within the state as well as other geographic areas of the United States at the request of USFA or FEMA.
The Type III team is hosted by Florence County Emergency Management. The team has been working together since 2006 and is one of four Type III teams in South Carolina. Teams are under the direction of the South Carolina Forestry Commission with team members coming from Fire,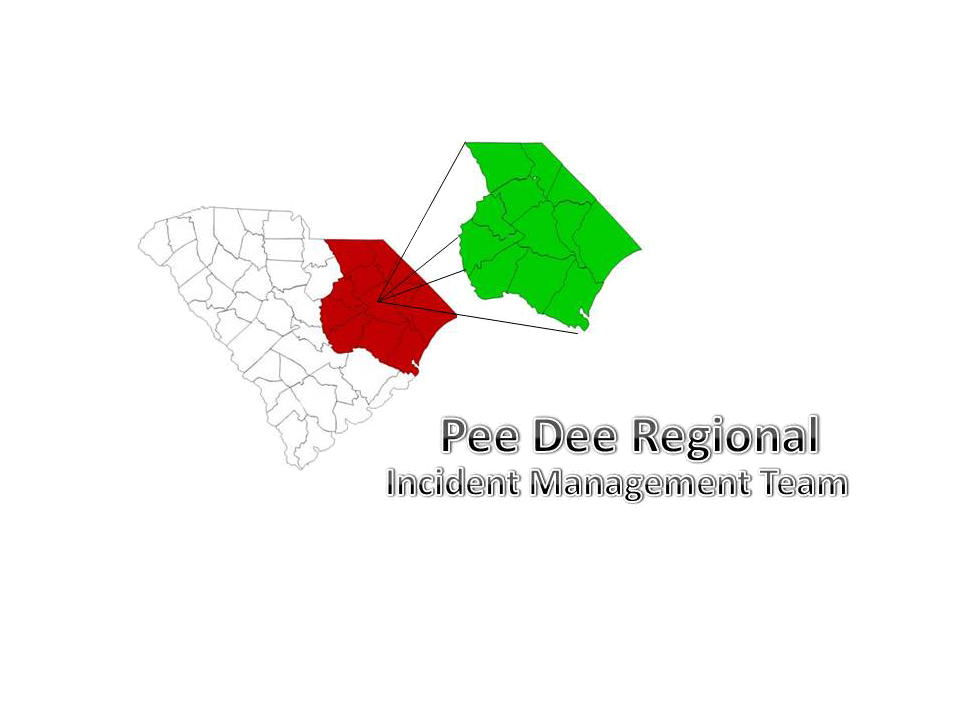 Law Enforcement, Emergency Management, Communications, Rescue, Emergency Medical Services, as well as volunteers.
PDIMT became an official team effective in 2006. The team participated in exercises and deployments in late 2007.
An Incident Management Team (IMT) is a team of highly trained, experienced, and credentialed individuals that can come together and deploy with appropriate equipment and personnel. The team functions under the National Incident Management System to support the incident management needs of local communities and agencies when requested during major emergency events.  The team is not there to take over an incident, but to assist the Incident Command and manage the incident.
PDIMT can be deployed to support a variety of emergencies, including natural disasters such as earthquakes, floods, wildfires, hurricanes, etc. 
The team can also be deployed to support incidents involving terrorism, natural gas leaks, train derailments, plane crashes, and more.