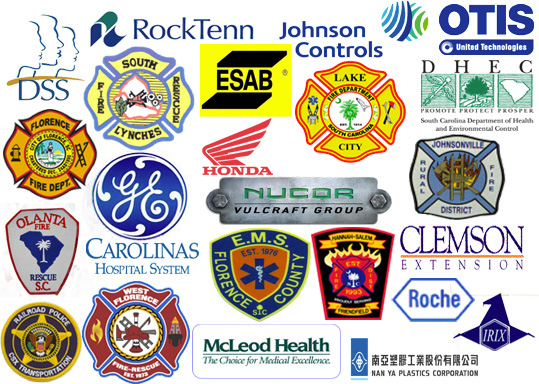 The Local Emergency Planning Committee (LEPC) was established in 1986, when the Emergency Planning and Community Right-To-Know Act (EPCRA) was passed by Congress as Title III of the Superfund Amendments and Reauthorization Act (SARA). This act was developed in response to a deadly chemical accident in Bhopal, India in 1984, which claimed the lives of thousands of people. EPCRA establishes requirements for a unique public/private partnership between federal, state and local governments and industry for planning and reporting on hazardous and toxic chemicals and substances. There are four major areas involved in EPCRA: Emergency Planning for Hazardous Substances (EPCRA § 301/302/202); Reporting Chemical Accidents and Releases (EPCRA § 304); Hazardous Substances Inventory and Community Right-to-Know (EPCRA § 311/312); and Toxic Chemical Release Inventory (EPCRA § 313). 
IMPORTANT!
On March 6, 2008 Florence County Council passed Ordinance 21-2007/08 (Florence County Code, Chapter 8, Civil Defense, Article III, Hazardous Substance User and Reimbursement Fees). Among other things this new ordnance establishes an annual user fee of $50.00 per chemical, up to a maximum of $2,500 per business or industry, for any substance which requires an annual Tier Two report based on the guidelines contained in EPCRA. Payment of this new user fee must be submitted with the next annual Tier Two report. Please contact the Florence County Emergency Management Office at (843) 665-7255 if you have questions about this new requirement or wish to obtain a copy of the ordinance.
---
 2015 LEPC Meetings and Location
The next meeting is scheduled for January 22, 2016.
It will be held at Bazen's Restaurant in Florence at 7:30 a.m.

If your company is interested in hosting a future meeting contact Mike Maynard at 843-665-7255.
---
The current membership of the Florence County LEPC 
South Lynches Fire Department
CSX Railroad Police
Johnson Controls (Battery)
Health South
Florence Police Department
Johnsonville Fire Department
Hannah-Salem Friendfield Fire Department
Lake City Fire Department
West Florence Fire Department
SC DHEC EQC
GE Medical Systems
Vulcraft
Olanta Fire Department
Rock Tenn
Thermo-Fischer Scientific
Florence Fire Department
Department of Social Services
SC DHEC
Clemson Extension
Honda
Carolinas Hospital Systems
McLeod Regional Medical Center
Florence County EMS
Nan-Ya
Otis United Technologies